Give Something Meaningful this Christmas
79% of Americans have said they would rather have a charitable gift given in their name than a gift given to them. Consider giving the gift of God's Word through audio Bible devices to people who need to hear the gospel, and giving your gift in honor of a friend or loved one. The John Ankerberg Show provides a free honor PDF download with every donation, making it easy to honor someone special to you and personalize your message to them. And thanks to a generous donor right now all gifts are matched - product for product! Give a gift that keeps on giving and double your impact!
Micro SD Card
Micro SD cards are small memory devices that are loaded with the Word of God translated into the needed language, and provided to a pastor or a Christian worker overseas. When these micro SD cards are inserted into mobile phones, people can hear the Word of God in their own language. Because of their size, it is easy for micro SD cards to be passed from person to person. Several people are often impacted by hearing the audio Bible that was loaded onto just one micro SD card. Many people are hearing the Bible in their heart language for the very first time.
BibleStick
BibleSticks are personal digital players that are battery-powered and come loaded with an audio Bible. BibleSticks are approved for military use, distributed by US military chaplains, and are provided for the men and women in our armed forces in English and Spanish. Other BibleSticks are sent to refugee camps to be given to people that are desolate, hurting, and in need of the truth of God's Word in their language. Whether these BibleSticks are being used on the front lines of battle or in the midst of a crowded refugee camp, they offer hope and light in a place that would otherwise be dark, through the power of God's Word.
Audio Proclaimer
The Proclaimer is a solar-powered digital player, preloaded with an audio Bible in the local heart language, and is designed for the sole purpose of proclaiming the Good News of Jesus Christ to the nations. Used in church services, villages, and listening groups around the world, the Proclaimer provides thousands of hours of Bible listening, discussion, and discipleship, allowing people to become saturated with God's Word and learn what it is to follow Jesus with the Holy Spirit's guidance.
Audio Bible Bundle
Providing three different audio Bible devices, the audio Bible bundle gives the gift of 3 SD cards, 3 BibleSticks, and an audio Proclaimer. The SD Cards can be placed in phones (without internet access) so people can hear God's Word in their heart language. BibleSticks are used by soldiers in the field to listen to God's Word, and are also widely used in refugee camps, allowing people to hear the gospel in their own language, often passing them from person to person. Audio Proclaimers are designed to be heard by larger groups of people, allowing entire communities to gather and listen to God's Word.
Your Impact is so much Greater than You can Imagine
Watch as one man receives his very own Audio Proclaimer to be shared among his people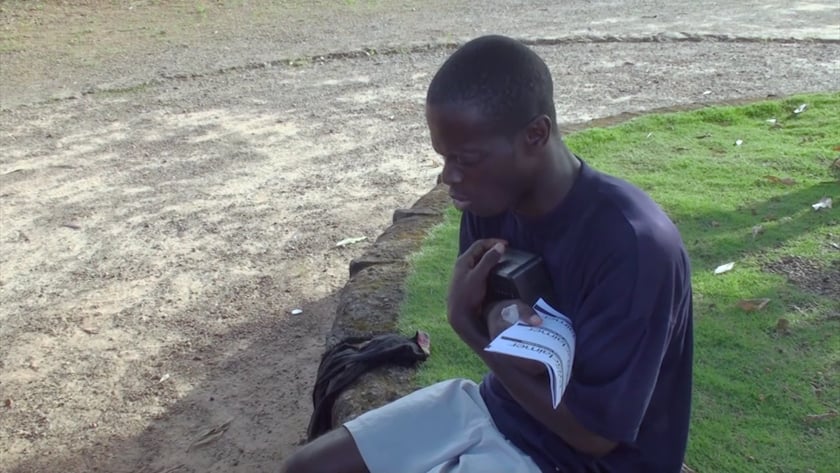 Give God's Word to the ones who need it most this Christmas Season
Double your impact with our Matching Gift! All products are matched product for product.